MS Trust increases provision to support patients and the NHS
Dedicated support for people living with Multiple Sclerosis (MS) is set to be increased through the addition of more specialist nurses and champions into the NHS and major investment in the development of an advice line.
The MS Trust is the only charity which provides additional specialist MS nurses into the NHS, and while it was forced to pause the initiative at the outbreak of the COVID-19 pandemic, it is now set to resume its NHS Specialist Nurse Programme with plans to create five additional roles.
The nurses are recruited and trained by the charity, in conjunction with local NHS partners, and are directed into areas with the greatest pressure on MS resources. The seven existing roles are majority funded by the MS Trust for the first 15 months, with the NHS then funding the positions once the positive impact of their roles is proven.
The charity is also set to further develop its pioneering MS Champions project, which has seen six people working within the NHS to provide signposting and guidance to some of the 40,000 people nationally who have advanced MS.
Early findings from the pilot scheme suggest each Champion delivers a saving of £150,000 per year to the NHS through relieving pressure on GP and A&E visits, and the MS Trust is targeting the addition of a further three roles.
Significant investment has also been made in the Trust's enquiry line, which saw a surge in enquiries during the pandemic amidst resources being cut back elsewhere. Supported by National Lottery funding, the charity has been able to significantly upgrade its telephone system to develop the capacity of its service.
"Last year was a bit like walking through treacle. Now we're out of the treacle and are building and future proofing what we do," says David Martin, CEO of The MS Trust.
The charity, which helps more than 10,000 people with MS every year, is a key partner of the NHS through its funding of specialist MS nurses and champions.
"Our nurse programme has become well established, we have provided seven so far and we are seeing the difference they can make. MS nurses may ordinarily work with around 300 people, whether that is through face-to-face, telephone support or drug monitoring, but in some areas that will be over 1,000," says David.
"Through our intervention to help recruit, train, fund and mentor a new nurse, that can help ease pressure significantly. It is my personal hope that we will add five more nurses, which would make a huge difference to the lives of so many people living with MS."
The Trust's MS Champions project is the only scheme of its kind and is also set to be extended after early indications of its success.
"Through appropriate support, signposting and guidance, we are saving the NHS hundreds of thousands of pounds, but are also crucially making a huge difference to people's lives. This is why I work for The MS Trust, so we can create projects which make an impact like this," says David.
And alongside supplying resources directly to the NHS, The MS Trust's enquiry line is another significant asset, which has seen recent investment in its development. Demand for the service grew hugely during the pandemic, meaning the charity had to adapt quickly.
"We're not a massive charity, we have a team of 30, but back in February we decided people were really going to need us via our enquiry line, so we put our resources into that," recalls David.
"We have received more calls over the past year than ever before, April was our busiest month ever. Our phone system was very 20th Century, so it wasn't a case of flicking a switch and resorting to home working, our team worked extremely hard to adapt.
"But through being able to secure National Lottery funding, we now have a whole new service. Our users won't notice a difference, but for us internally, it's geared up capacity and helped our team greatly. We are set up now for whatever the future holds."
Teamwork underpins Beacon's client-focused service
In the first of our case management focus features, we meet Beacon Case Management, which has recently celebrated its first anniversary, and learn about its significant growth in a short period of time
Tell us when and why Beacon Case Management was established.
Beacon Case Management was established in September 2020. Sophie Benko-Jones decided to set up her own case management company after 10 years working in the field as a case manager.
Her ambition from the outset was to provide skilled, dedicated and passionate case management services to her clients. Sophie decided to start the company whilst reflecting on her career and onward journey whilst on maternity leave during lockdown, this time gave her the opportunity to reflect and focus on her desire to be part of a local and close knit team.
How has the business developed since?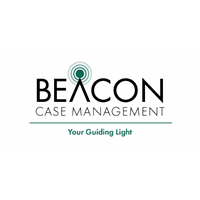 Having started working by herself, Sophie quickly gained the support of her trusted contacts in the legal field and quickly built a caseload of her own. She then hired Rachel Wilkinson to provide business support and administration.
Sophie focused on Beacon Case Management's CQC registration, which was a huge success (after a 5 hour interview)!! She then had numerous requests from case managers wanting to join the team. Sophie recruited case managers who fit with her values and ethos, with the much needed clinical experience to allow for excellent case management skills.
First came Melanie, a wonderfully warm and likeable case manager with experience as an Occupational Therapist and Case Manager. Melanie joined the team and covers North Wales, an area of much need for case managers.
Then came Elaine, a previous colleague of Sophie's, with her vast experience as a neuro physiotherapist, Elaine covers the North West and brings excellent organisational skills and confidence in all aspects of her work.
As the business flourished, we then attracted Rachel Gannon, a highly experienced Case Manager covering the North West and who also practises as an expert witness. Rachel has extensive experience in litigation and managing complex care teams.
With this growth, came the need for a compliance manager and extra administration. Sophie recruited Sally Gregson, with a background in managing busy GP practises, who brings a calm approach to processes and clinical auditing to the team.
In order to provide exceptional clinical oversight to our clients, Sophie identified the need for a Nurse Case Manager. Sophie then recruited Christy Simpson, who is an experience LD Nurse with many years of experience managing complex care and practising within the MCA. Christy is working alongside Sally to provide a gold standard of clinical compliance across our cases. Christy is also building her reputation and skills in case management, being mentored by Sophie.
As the referrals keep coming in – hoorah! – Sophie recruited Alex Murphy, who has had her eye on case management for a number of years, Alex is a passionate and enthusiastic Case Manager with experience as an Occupational Therapist with experience setting up her own care provider company.
Growth within the first year was quick, to meet the need of our referral intake, and the next year is going to focus on high quality and providing a steady service for our clients.
How did the team respond to the significant challenges of COVID-19?
Our team works and will continue to work with a mixture of client facing and virtual case management. We did not utilise virtual-only, as many of our clients did not want this type of contact, we were creative and resourceful using PPE and outdoor space when possible.
We will continue to use technology when appropriate, however we are very pleased that client facing work is becoming the norm again.
What are your priorities going forward?
Moving forward, our priorities are to focus on our clients' needs, as well as ensuring that our case managers are fully supported and well equipped with first-class knowledge and skills to provide the very best case management for our clients.
Our team also plans to continue to build links with other independent case management companies, sharing best practise and support within the industry. Sophie has been asked to participate in the Institute of Registered Case Managers' marketing team, something we are looking forward to seeing being developed.
What does the long-term future look like for Beacon Case Management? 
The future for Beacon Case Management is to remain a stable and close-knit team with clients who are confident and happy in the service they are being provided with.
We are aiming to upskill our team in various clinical expertise including leadership and management and the best interest assessment processes.
We wish to set the gold standard for case management and promote positive working relationships with other independent case management companies.
Case management awards celebrate best practice
Case managers who have gone above and beyond during the pandemic will be acknowledged for their efforts at an event held next week. 
The CMSUK Acknowledgement of Achievement Awards, which focus on the theme of 'How the pandemic has changed case management practice', are being held next Friday, and will highlight best practice seen during the enormous challenges presented by COVID-19. 
The awards – the first virtual awards CMSUK has held – have shortlisted 12 individuals and case management companies in four categories, in recognition of the role they have played during the past 18 months, whose work can help to influence outstanding practice going forward. 
The shortlists are: 
Catastrophic clinical case manager of the year:
Caroline Lewis, Circle Case Management
Joanna Fletcher-Smith, Unite Professionals
Lisa Brown, Coastal Case Management

 
Clinical case manager of the year:
Amie Grant, Corporé
Karen Patient, Anglia Case Management

 

Paivi McDonald, Corporé
Case manager supporter of the year:
Jamie Over, Bush & Co
Margaret Russell, Proclaim Care
Matthew Redmond, The Treatment Network
Case management company of the year
Judges said that significant levels on entries were received from case managers and case management companies across the country, with the standard of entries showing how strongly individuals and businesses alike have responded to the global health crisis. 
Niccola Irwin, director of CMSUK, says: "Despite the many challenges, the judges were overwhelmed by the very high standard of applications demonstrating the good outcomes secured for clients despite the pandemic. 
"The finalists really went above and beyond in that, and I think the fact they are sharing their experience and reflecting on the period, helps with wider practice.
"I think the awards will be a learning opportunity for us all, as well as a chance to reflect."
As well as the awards themselves, time will be dedicated to virtual networking for the community, to ensure both social and working relationships are allowed to continue despite the fact the event will not be held in-person. 
Tickets are still available for the Acknowledgement of Achievement Awards, to be held online on Friday, September 24, from 1pm to 3.15pm. Prices are £10 for CMSUK members and £25 for non-members. To book your place, visit here or for more information contact info@cmsuk.org
Supporting the cyber safety of brain injury survivors
Brain injury survivors, and the professionals who support them in their lives, are being educated in the risks of using the internet and how to maximise safety when going online by the UK's only cyber safeguarding specialist of its kind. 
Cyber Spider was created to support vulnerable adults in their digital use, assessing the needs and capabilities of each individual and preparing a bespoke plan of recommendations for their unique circumstances. 
Working closely with legal teams, Court of Protection and social workers, Cyber Spider can prepare Digital Care Plans, and is also set to launch an online Internet Capacity Assessment resource, which can give insight into a person's understanding of the risks of being online. 
And to help increase the support of vulnerable people by professionals, Cyber Spider – which works nationally from its headquarters in Rotherham – also delivers training and education directly to those working in brain injury care, and works with case managers and social workers throughout the UK. 
With demand for its services growing strongly, in the wake of a surge in online use during the pandemic, Cyber Spider is adding new people to its team around the country, continuing the growth it has seen since being established in 2017. 
"For people whose brain injury came through illness or injury, they will have had a life before that, and with that will be a digital footprint. But now, how capable are they of managing the threats and risks that go with being online and being on social media?," says Jeff Goodright, co-founder of Cyber Spider, whose background is in family liaison work and cyber crime with South Yorkshire Police. 
"A lot of people are isolated and stuck at home following a life-changing injury, so the internet could be their only way of interacting with friends, family, having a love life. But there are risks attached to that. 
"While the risks of something serious happening may be low, there is still a risk. And what would the impact be on an already vulnerable person? That's why it's so important we do all we can to prevent that happening."
Cyber Spider carries out individual assessments of each person and their unique needs and circumstances, and makes recommendations around the threats and risks. 
"We're passionate about trying to put people in a better place. It's difficult for us all to navigate the cyber world – but imagine trying to do that with a brain injury. There are so many things to consider," says Jeff, whose co-founder Garry Kelsall has expertise in assertive technology and websites. 
"For example, on social media, are they giving too much away? Does their profile picture identify where they live? Sometimes, people who have been injured will have received compensation and may be quite wealthy – are they giving an indication of that on social media, which could put them at risk? 
"There is also the problem of people falling foul of the law. We know of several men who have been arrested for contacting children online, due to them not recognising that was wrong, and have had their devices taken away from them. 
"There is even the basics of using the same email and password for everything. Many people think that by giving an email rather than phone number you can't be traced, but you can be found by your email address with a bit of digging. 
"With smart and assistive technology around the home, there are a lot of benefits to having it, but it can also be a weakness. If you think of a router as your digital front door, a hacker can get in through that door if you leave it unlocked and access your Alexa devices and security cameras.
"By becoming more aware of the risks and what we can do to protect vulnerable adults, we can stop this from happening."
And as well as supporting and assessing individuals, Cyber Spider's training for professionals is proving equally valuable.
"It's really important the professionals working with vulnerable adults are aware of the risks so they can do something about it. We do a lot of training, and the word of mouth recommendations we receive are increasing, it's such a vital aspect of a client's safety," says Jeff. 
"Ideally, we'll speak to a case manager or social work before they buy a device for their client, we can establish what they need it for and what will work best for them and make recommendations around that. 
"We also try and tie in with the MDT on assessments, the findings can be very valuable. 
"If a client has an addictive nature, where they're spending hours on apps, spending all of their allowance on in-app purchases, then the neuropsychologist needs to know about it. Likewise, if a client is on dating sites, a neuropsychologist needs to know and be aware of any emotional issues around that. 
"But as well as the support of a client, we can also help with practical matters. For example, support staff may not know how to use the Smart TV or understand the implications of not changing the Wifi password. 
"At some point, Facebook will probably recognise the support staff and clients are using the same network and could suggest them as a friend, and this could cause issues around professionalism and boundaries. 
"Changing a Wifi password takes ten minutes. Putting a VPN app on a phone is really straightforward. If professionals better understand how to put cyber safeguarding measures in place, then they can offer better levels of safety to their clients."